Triathlon & Relay
3.1 mile run | 8 mile bike | 175 yard pool swim
RAIN OR SHINE!
---
Registration Fees
Prices good until
early bird
after 8/31
after 10/31
after 12/31
Sprint Triathlon (Ages 15+)
$69
$79
$89
$99
Sprint Triathlon Relay
$99
$119
$134
$149
Youth Sprint Triathlon (Ages 11-14)
$39
$44
$49
$54
USAT 1-Day License (Triathlon only)
Triathlon $15 Relay $15/person Youth (17 & under) $10


All individuals and relay participants in the triathlon must have a USAT-Annual license or pay $15 for a 1-day license (Youth 17 and under is $10). To purchase an annual license for $50 (youth $10) go to www.usatriathlon.org
---
Course Maps
Sprint Triathlon
Swim Course:
At the end of the bike segment participants will rack their bike in the transition and follow the signs to the pool noted by the sign "SWIM OUT" and "This Way to Swim". Once you get on the pool deck you will be directed to the lane to enter the pool. Once you enter the pool, feet first only, you will swim to the opposite end and then cross under the lane line and swim in the new lane in the opposite direction. You will continue this process for 7 lengths (25 yards each) for a total of 175 yards of swimming. There will be a timing mat at that end of the pool to record your finish time. You will also get your finisher's medal at the finish of the swim.
Participants can wear their shoes to the pool deck and a volunteer will pick them up and carry them to the swim exit at the finish. Please no shoes in the pool. Bring your goggles and if needed swim cap with you to the pool from the transition area. A swim cap is not required. Water temperature is 80-82 degrees so no wetsuits will be allowed.
---
Packet Pick-Up:

Saturday, January 27
12pm - 4pm
Endurance House
24012 Aliso Creek Rd
Laguna Niguel, CA 92677
5K participants may have a friend or family member pick up their race packet at early packet pickup with a signed copy of the waiver. On race day, everyone must pick up their own.
All triathletes must pick up their own packets, per USAT regulations.
Pre Race Course Talk with Russ Jones:
Saturday, 1/27, 12:30 PM at Packet Pickup at Endurance House
Join 2016 USA Triathlon Lifetime Achievement Award Recipient Russ Jones for a course talk prior to race day. Be prepared for the event and learn about course specifics and bike safety throughout the park.
Russ offers Coaching through Philosophy Trilessismore with great results on a personal level and with coaching clients. He once ran a 2:18 marathon qualifying for the USA Olympic Trials Marathon and a 1:05 Half Marathon. He ranked number one in the 50-54 Age Group and has numerous national titles from USA Triathlon.
For more information and info on training with Russ: http://trilessismore.com/
---
Race Talk at the Race Venue Saturday, 1/27 at 3:00 p.m.
Join Pam Nichol, owner of SBR Coaching, USAT Triathlon Coach, for a course talk, at the Race Venue.
Coach Pam will review the run, bike, and swim course, transition area, sharing her pre-race and race day tips to ensure you have a great race experience. Coach Pam has coached hundreds of athletes the past twelve years both individually and in a group setting. She has completed over 80 triathlons the past 20
years, in all race distances, sprint, Olympic Half-ironman and Ironman. She is an Olympic Distance National Qualifier. For more information on SBR Coaching triathlon training and swim programs go to www.octriathloncoach.com.
---
Race Day Schedule (subject to change)
6:30 am

Registration, Packet Pickup & Expo Opens

6:30 am

Triathlete Transition Area Opens

7:30 am

Mandatory Course Talk with the Race Director (Transition Area)
7:45 am Transition Area Closes - Athletes Head to Race Start

8:00 am

Adult & Youth Sprint Triathlon & 5K Run Start

9:15 am

Awards 5K

9:45 am

Kids Run Starts

10:30 am

Awards Adult & Youth Triathlon

11:00 am

Event Ends
---
Parking (free)
Race Venue
Crown Community Park/YMCA
29751 Crown Valley Parkway
Laguna Niguel, CA 92677
Laguna Niguel City Hall
30111 Crown Valley Parkway
Laguna Niguel, CA 92677
**Short 10 Minute Walk
For the safety of athletes on the course, NO PARKING SIGNS have been posted on Crown Valley Parkway.
---
Triathlon Age Group/Division Awards
Men and Women: 20-24, 25-29, 30-34, 35-39, 40-44, 45-49, 50-54, 55-59, 60-64, 65-69, 70-74, 75-79, 80-84, 85+
Youth: 6-7, 8-9, 10-11, 12-13, 14-15, 16-19
Kids Runs are non-competitive and will be timed but overall and age division awards will not be given.
Relays: 1st, 2nd, 3rd in following categories: All Male, All Female, Mixed Gender
---
Training Partner: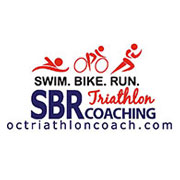 4 Week Triathlon Training Program
WHO:
Men/Women ages 12-70 years old of all athletic abilities!
WHEN:
January 6th- 28th, 2018
- Wednesdays
6:00-7:30 p.m.
and Saturdays
8:00-10:00 a.m.
WHERE:
The training will be centered at Racquet Club of Irvine, Laguna Niguel on race course, and on the extensive cycling and running trails throughout the Newport, Irvine and Tustin areas.
---
Beneficiary/Charity Partners:

The Laguna Niguel Triathlon & 5K benefits WeROCK (We Run Orange County's Kids), a non-profit organization that provides after-school intervention programs for the Middle and High School students of Orange County. By delivering education and proper training for the completion of a 26.2 mile marathon, We ROCK teaches our community's teenagers the important life skills of goal setting, self-reliance, discipline and self-confidence. To find out more about WeROCK or to join, visit www.WeRunOCKids.org
---
Offical Legal Sponsor:
Sponsors
Interested in sponsoring Laguna Niguel Triathlon & 5K?
LN Tri and 5K Expo form: coming soon.

Questions? Contact us at 949-975-1812 or by email at This email address is being protected from spambots. You need JavaScript enabled to view it.
---