Connect with us on Social Media!
Event hashtags: #XTERRA #RenegadeOffRoad #RenegadeRace #XTERRARenegade
Renegade Trail Run Challenge. Beginners will love it for the scenic lake and forest views and experienced runners will enjoy the challenging trails.
If you need a little more challenge than just 3-miles, then the 6-Mile Trail Run Challenge is for you. More fun, more hills, and more scenic lake and mountain views. This trail run is one you won't want to miss.
Don't just spectate, participate!
Race Features
Event shirt
Goody bag
Post event expo and festival
---
Registration Fees
Prices good until
EARLY BIRD
after
12/31

after
2/15

after
3/31
3 Mile Trail Run Challenge
$28
$31
$36
$41
6 Mile Trail Run Challenge
$36
$39
$44
$49
DIRTY SERIES Package (+ all 3 Summer Trail Run) click here for details
$103
$108
$113
Are you looking for the registration site for the XTERRA Off-Road Triathlon, Off-Road Duathlon or Recreational Triathlon?
Click HERE for more details
---
Location/Directions:
South Shore, Bonelli Park
120 Via Verde Park Road
San Dimas CA 91773
Bonelli Park in San Dimas is easy to get to from just about any city in Southern California.
Exit Via Verde from CA-57 and follow the signs to Bonelli Park.
Enter through the park gate on Via Verde (South Side).
Make the first left at Eucalyptus and park.
Additional parking will be available further east on Via Verde.
Bonelli Park charges a $10/vehicle park fee, please carpool when possible.
---
Schedule
6:30am
Registration and Packet Pickup Opens for all Events (No Early Packet Pickup)

8:00am
XTERRA Triathlon & Recreational Triathlon Start

8:15am
Run/Du Start: Off-Road Duathlon & Trail Run Challenge

9:30am
Trail Run Awards

11:30am
Triathlon and Duathlon Awards (possibly earlier as available)
---
Course Map

Download PDF
---
XTERRA Renegade Pre-Ride & Run Sign Up

Preview Day One: Saturday, March 3rd.
Bike course preview starts at 8 am and run preview starts at 9:30 am.

Preview Day Two: Sunday, April 15th.
Bike course preview starts at 8 am and run preview starts at 9:30 am.

Participants should arrive by 7:45 am and be ready to ride by 8 am. We will do one loop of the bike course followed by an optional 3 mile run.

Address:

Bonelli Park 120 Via Verde Park Road San Dimas, CA 91773
---
Age Divisions and Awards
Renegade Trail Run Challenge is open to those 12 and older (younger OK if accompanied by an adult). Age divisions in 5 year age groups based on age on race day. Age groups 20-24 and going through 85+. Additional age groups are 11 and under, 12-14, 15-17 and 18-19.
Awards to the top 3 in each age group.
---
Beer Garden
Join us in the Beer Garden after the race for a Lagunitas Brew! Celebrate your accomplishment and download your race details with your buddies. All participants 21+ receive a beer included in registration. All proceeds go to the Celiac Disease Foundation.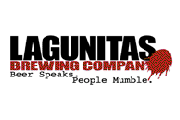 ABOUT LAGUNITAS
Lagunitas Brewing Company began on a kitchen stove in Northern California in 1993. From actually getting beers into bottles and onto the streets, Lagunitas looks to the future… From expanding the Petaluma Brewery to building a second in Chicago and soon a third in Azusa, Calif., to bringing its flagship IPA across the pond, Lagunitas could probably make good beer on the Moon. Wherever you go, beer speaks, people mumble. More mumblings at www.LAGUNITAS.com
---
Charity Partner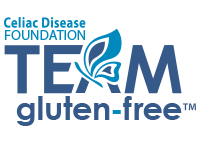 Celiac Disease Foundation Team Gluten-Free
Team Gluten-Free is a community fundraising program that provides a simple way for athletes and non-athletes alike to raise awareness and funds for Celiac Disease Foundation's programs for advocacy, education and advancing research.
---
Sponsors:
Interested in sponsoring Renegade Trail Run Challenge?
Contact us at 949-975-1812 or by email at This email address is being protected from spambots. You need JavaScript enabled to view it.