Turkey Tri & Pumpkin Pie Kids Duathlon
Tri: 1/2 Mile Swim, 14 Mile Bike, 4.5 Mile Run
Du: 1/2 Mile Run, 2 Mile Bike, 1/2 Mile Run (Good for Ages 4-12)

Sunday, November 20, 2016
Welcome to the Turkey Tri. Come out and BURN those holiday calories with triathlon distances challenging enough for the seasoned triathlete, yet short enough for the novice triathlete. The event begins with a fun filled ½ mile, calm, lake swim. The bike is a 14 mile (2-loop) road course that is mostly flat with a couple of small hills. The run is 4.5 miles all on paved surfaces around the lake. Everyone gets a piece of Pumpkin Pie at the finish line!
The best event swag for any sprint triathlon. It's all part of the big 2016 Season Finale of the So Cal Triathlon Series. All participants will get a long sleeve tech shirt with reflective stitching and thumbholes, triathlon style swim bag and a Headsweats running hat.
Don't forget the kids! The San Dimas Turkey Tri is fun for the whole family! Come participate in the Turkey Tri and bring the kids for the Pumpkin Pie Kids Duathlon. Keep your kids in the action and promote physical fitness with this 1/2 mile run, 2 mile bike and 1/2 mile run. Good for Ages 4-12
---
Registration Prices
Prices
until 5/31
until 7/31
until 9/30
before 10/31
after 10/31
Turkey Tri
$90
$100
$110
$120
$130
Turkey Tri Relay
$115
$130
$145
$160
$180
Kids Duathlon

NEW LOWER PRICE

$25
$30
$35
$40
$45
USAT 1-Day License (Triathlon & Duathlon only)
Triathlon $15 Relay $15/person Youth (17 & under) $10


All individuals and relay participants in the triathlon & duathlon must have a USAT-Annual license or pay $15 for a 1-day license (Youth 17 and under is $10). To purchase an annual license for $50 (youth $10) go to www.usatriathlon.org
---
Packet Pick Up
You can pick up all registration materials, including race bib, t-shirt and goody bag early or on race day, All triathlon and kids duathlon participants will receive a tech shirt.
Note: You cannot pick up a packet for someone else, according to USAT rules.
Packet Pickup On Race Day starting at 6:00am. (no early packet pickup)
Race-Day Packet Pick-Up/Registration. Registration will be available, so if you have friends or family that have not registered yet, they can still register on race day!

*Registration/packet pickup for the Kids Du will take place in the picnic area near the kids start line
---
EVENT SCHEDULE
Sunday. Nov 20 (Race Day):
6:00 am - Park Opens to Public ($10/vehicle parking fee)
6:00 am - Registration & Packet Pick Up
6:30 am - Transition Area Opens
7:45 am - Course Briefing in Transition Area
8:00 am - First Wave - Turkey Tri (waves and swim caps to be assigned/posted race week)
10:30 am - Triathlon Awards
11:00 am - Pumpkin Pie Kids Duathlon
---
Course Maps
Click here for a PDF of the Turkey Tri Course Map!
The start/finish is located on the South Shore at Bonelli Park: 120 Via Verde Park Road, San Dimas, CA.
COURSE INFO
SWIM/Pudding Stone Lake
The water temperature will range somewhere between the high 60's and low 70's. Wetsuits are recommended for the 1/2 mile swim, but not mandatory.

BIKE
The 14 mile (two 7 mile loops) (all road) course will be mostly flat with a couple of small climbs.

RUN
The 4.5 mile run will be on a mixture of paved roads and fire roads, and is mostly flat.
Pumpkin Pie Kids Duathlon (Start Time 11:00am)

Download PDf
---
Triathlon Race Rules and Age Group Division Awards please see FAQ page
---
Direction:
120 Vía Verde
San Dimas, CA 91773
From CA-57 exit Via Verde Drive
Turn left and proceed to the ticket booth
Once inside the park follow the parking signs and volunteers
Bonelli Park charges $10/vehicle for park entry so carpool when possible.
---
Training Partners
Free Triathlon Clinic and Course Review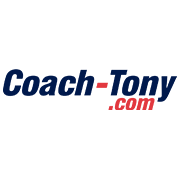 Free Beginners Triathlon Clinic and Turkey Tri Course Review.
Saturday, November 12, 2016 - 8:00 AM
Location - San Dimas Bonelli Park, South Shore (120 Vía Verde, San Dimas, CA 91773)
RSVP here

6-Week Turkey Triathlon Group Training

October 12 - November 20, 2016
6-Week Turkey Triathlon Group Training
WHO: Beginner/Intermediate Level Triathletes - Ages 16-70 years old of all athletic abilities
WHEN: Oct 12 - November 20th, Wed 6:00-7:30 p.m. and Saturdays 8:00-10:30 a.m., Bonus Open Water Swims and Swim Clinics on Two Sunday's! Note: Wed will be swim skills/run emphasis.
WHERE: The training will be centered at Irvine Racquet Club, the Back Bay, Newport Dunes and the extensive cycling and running trails throughout the Newport, Irvine and Tustin areas. Location schedule provided when training starts. Six open water swim sessions , plus we will bike/run on race course!
COST: $225 -10% Discount for SBR Annual Tri Team Members . SAVE $ 25 if you sign up BEFORE JUNE 30th
For more details: click here

Give It A Tri Training Program
Tri-Zone's Free Beginnner Triathlete Training Program
Whether you are already a swimmer, cyclist, runner, or just thinking about it, Our Give-It-A-Tri training program will help prepare you for our local sprint-distance races. For Fall 2016 our program begins Saturday, September 24th, 8:00am at Tri-Zone. We will be targeting the Turkey Tri at Bonelli Park in San Dimas on November 20th, 2016. The Turkey Tri is a traditional style triathlon with a 1/2 mile open water lake swim, 14 mile bike, and 4.5 mile run. To receive updates via email, just email us at: This email address is being protected from spambots. You need JavaScript enabled to view it..
---
Our Charity Partner
---
Our Sponsors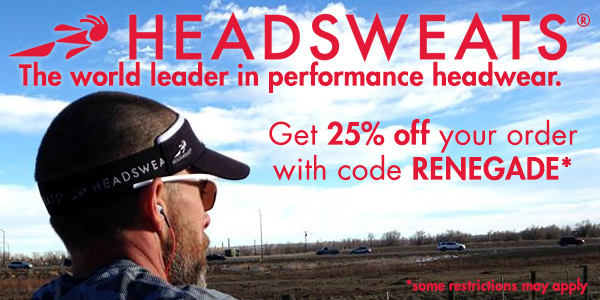 Interested in sponsoring Turkey Tri & Pumpkin Pie Kids Duathlon?
Contact us at 949-975-1812 or by email at This email address is being protected from spambots. You need JavaScript enabled to view it.
EXPO Vendor form: click here
---
TriathaNewbie.com - Guiding Beginner Triathletes into the World of Mini-Triathlons
---