Connect with us on Social Media!
Event hashtags: #XTERRA #RenegadeOffRoad #RenegadeRace #XTERRARenegade
A calm lake and abundant trails make Bonelli Park the perfect setting for this event. This 1/2 mile swim, 15 mile (2-loop) bike and 3 mile trail run is challenging enough for the seasoned triathlete yet short enough to entice novices. The mountain bike course has a beginner/intermediate rating. The bike course is a mixture of paved roads, fire roads and single track trails. The trail run is hilly with a mixture of paved paths, fire roads and single track trails. XTERRA Renegade participants are eligible for XTERRA Championship points!
Renegade Recreational Off-Road Triathlon
The same course as the Renegade Off-Road Triathlon, but with a 7.5 mile (1-loop) bike. This event will be timed but is not eligible for division awards.
XTERRA Points are only awarded for the full distance XTERRA Triathlon– not the recreational Off Road Tri short course.
XTERRA Renegade Off-Road Duathlon
Not ready for the swim? If you would rather keep your feet dry join us for the Renegade Off-Road Duathlon. The same course as the Renegade Off-Road Triathlon but with a 3.0 mile run, 15.0 mile (2-loop) bike and finishes with another 3.0 mile run.
Race Features
Premium Lifestyle Shirt
Chip Timing
Flat Lake Swim
Beginner/intermediate Level Mountain Bike Course
Scenic Trail Run
Goody Bag
Swim Cap
Post Event Expo
Beer Garden
Trail Run Challenge
Not ready to commit to the swim and the bike? Try the 3-Mile Trail Run Challenge. Beginners will love it for the scenic lake and forest views and experienced runners will enjoy the challenging trails. Don't just spectate - participate!
If you need a little more challenge than just 3-miles then the 6-Mile Trail Run Challenge is for you. More fun, more hills, and more scenic lake and mountain views. This trail run is one you won't want to miss.
To register for the Trail Run Challenge Click Here.
RENEGADE DIRTY SERIES: Complete the XTERRA Renegade Off-Road Triathlon, Du or Trail Run Challenge AND the Renegade Summer Trail Run Series at Peters Canyon and get special "Dirty Series" award.
---
Registration Fees
Prices good until
Early Bird
after
12/31
after
2/15
after 3/31
XTERRA Renegade Off-Road Triathlon, Duathlon - (Age 15+)
$90
$100
$110
$120
Renegade Recreational Off-Road Tri - Individual
$80
$90
$100
$110
Renegade Off-Road Tri and Du - Relay
$125
$145
$155
$165
3 Mile Trail Run Challenge
$28
$31
$36
$41
6 Mile Trail Run Challenge
$36
$39
$44
$49
DIRTY SERIES Package (+ all 3 Summer Trail Run) click here for details
$103
$108
$113
USAT 1-Day License (Triathlon & Duathlon only)
Triathlon $15 Relay $15/person Youth (17 & under) $10


All individuals and relay participants in the triathlon & duathlon must have a USAT-Annual license or pay $15 for a 1-day license (Youth 17 and under is $10). To purchase an annual license for $50 (youth $10) go to www.usatriathlon.org
---
Location/Directions:
South Shore, Bonelli Park
120 Via Verde Park Road
San Dimas CA 91773
Bonelli Park in San Dimas is easy to get to from just about any city in Southern California.
Exit Via Verde from CA-57 and follow the signs to Bonelli Park.
Enter through the park gate on Via Verde (South Side).
Make the first left at Eucalyptus and park.
Additional parking will be available further east on Via Verde.
Bonelli Park charges a $10/vehicle park fee, please carpool when possible.
---
Schedule
6:30am
Registration & Packet Pickup Opens for all Events & Transition Opens for the Off-Road Tri/Du (No Early Packet Pickup)

8:00am
XTERRA Triathlon & Recreational Triathlon Start

8:15am
Run/Du Start: Off-Road Duathlon & Trail Run Challenge

9:30am
Trail Run Awards

11:30am
Triathlon and Duathlon Awards (possibly earlier as available)
---
Course Maps

Download Triathlon & Duathlon Course Map

Transition Area Map
Download Triathlon and Du Course from Google Earth
Bike map with elevation

Run course with elevation

---
Important Reminder
Triathlon & Duathlon Participants:
All athletes are required to show a photo ID. NO ID, NO RACE, NO EXCEPTIONS. Every single participant, including relay participants, must have a photo ID. Youth athletes without an ID must be accompanied by a parent/guardian with a photo ID. Annual members are required to bring their membership card every time they compete in a USAT sanctioned event. If their card has been lost, they can download and print out a temporary one online from USAT (click here).
Athletes may only pick up their own packets. Under no circumstances may an athlete pick up a packet for another person. All relay members must be present to receive the packet, or split up the relay packet for each participant.
If an athlete does not bring a photo ID to packet pickup there are two options:

Go home to get it
Have someone email/fax them a copy of their photo ID

If an athlete does not bring a USAT membership card to packet pickup there are three options:

Go home to get it
Find internet access where a temporary card can be printed
Purchase a one-day membership which can later be applied to a membership renewal by submitting a receipt of purchase
---
Triathlon Race Rules
Entry fees are non-refundable and non-transferable but participants may roll their entry fee to the following year if they send a written request prior to the race date.
Participants must be in good health and fit enough to participate in the event
Participants must show photo ID at packet pickup to receive your bib, timing chip and other items associated with the event.
Parents of children without photo ID may pick up race items on their child's behalf.
Participants may not pick up a family member's or friend's race items at early packet.
The participant must do all race day bib and timing chip pickups.
Bib numbers are required to participate and those who attempt to participate without bib numbers will be removed from the course.
All Renegade Racing triathlon events are USA Triathlon Sanctioned events and are subject to USAT rules. A complete list of rules can be found at www.usatriathlon.org.
For safety reasons headphones are not permitted.
Please leave your pets at home.
---
Awards/Age Groups:
Awards will be given to the top 3 men and women in each age division.
Age groups divisions are as follows: 13 & Under, 14-18, 19-24, 25-29, 30-34, 35-39, 40-44, 45-59, 50-54, 55-59, 60-64, 65-69, 70-74, 75+.
---
Beer Garden
Join us in the Beer Garden after the race for a Lagunitas Brew! Celebrate your accomplishment and download your race details with your buddies. All participants 21+ receive a beer included in registration. All proceeds go to the Celiac Disease Foundation.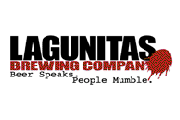 ABOUT LAGUNITAS
Lagunitas Brewing Company began on a kitchen stove in Northern California in 1993. From actually getting beers into bottles and onto the streets, Lagunitas looks to the future… From expanding the Petaluma Brewery to building a second in Chicago and soon a third in Azusa, Calif., to bringing its flagship IPA across the pond, Lagunitas could probably make good beer on the Moon. Wherever you go, beer speaks, people mumble. More mumblings at www.LAGUNITAS.com
Click here to learn more about our commitment to responsible beer garden practices.
---
Charity Partner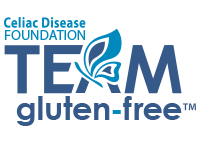 Celiac Disease Foundation Team Gluten-Free
Team Gluten-Free is a community fundraising program that provides a simple way for athletes and non-athletes alike to raise awareness and funds for Celiac Disease Foundation's programs for advocacy, education and advancing research.
---
Sponsors:
Interested in sponsoring XTERRA Renegade Off-Road Tri & Du?
Contact us at 949-975-1812 or by email at This email address is being protected from spambots. You need JavaScript enabled to view it.